3M  Sun Control Window Films are designed to tame the effects of the sun to keep you cool, comfortable, and energy efficient. All this, while leaving your views and the look of your home virtually unchanged.
3M Low-E Window Films provide increased insulation performance, comfort, and savings year-round.
3M

Prestige Non Reflective Clear High Heat Reducing Window Film
Allows high transmission of natural light into your home to provide excellent aesthetics.


Multi-layer film rejects up to 97% of infrared light so you can enjoy energy savings and enhanced comfort.


Low interior and exterior reflectivity lets you enjoy the views from inside, while maintaining an attractive look from outside.


Non-metallized window film lets you stay connected with mobile devices without interference and no chance for corrosion.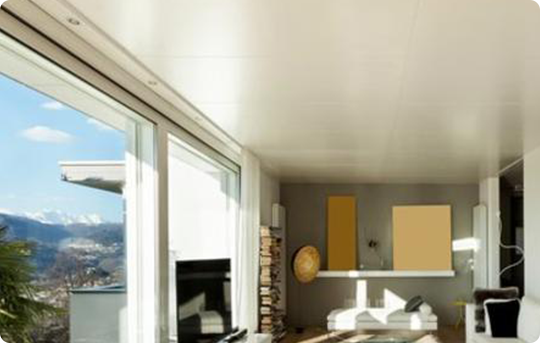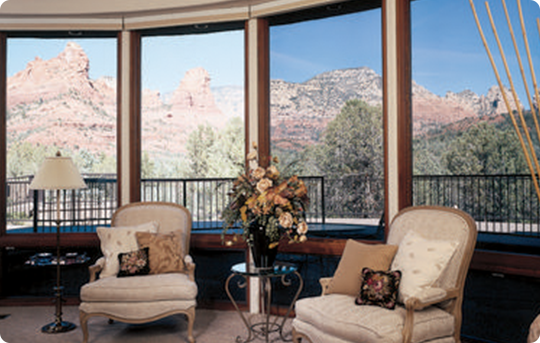 3M

Night Vision Low Reflective, Glare, and Heat Reducing Window Film
Offers enhanced views with low interior reflectivity, especially at night.


Rejects up to 71% of the sun's heat to help reduce glare and eye discomfort.


Significantly blocks the amount of harmful UV rays that cause fading, helping to extend the life of your furnishings.


Made with a scratch-resistant coating to ensure clear views.
Annoying glare on TVs and computers? Our films significantly reduce glare to help you work, relax, and entertain without added eyestrain and discomfortfrom excessive light.
Get comfortable with saving energy
3M Window Films reduce up to 78% of the sun's heat that comes through windows by reflecting it away from your home. This means a cooler, more comfortable environment for you and your family, all while helping you to save money with lower air conditioning bills.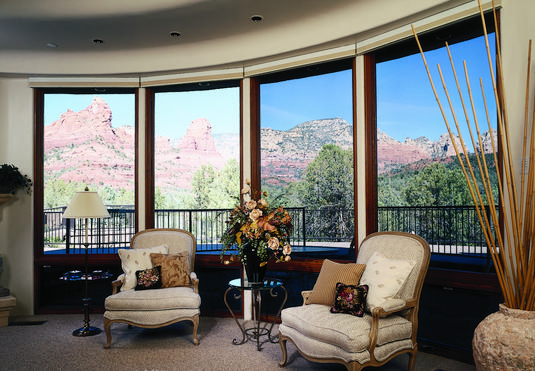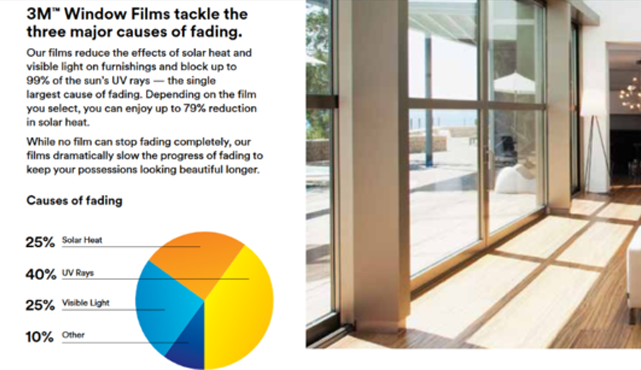 Protection from UV damage and fading
Even indoors, your family and belongings are subjected to damaging effects of ultraviolet (UV) rays. Fabrics, window treatments, wallpaper, natural wood floors, photos, paintings, and other valuables can fade when unfiltered sun shines through your windows. 3M Window Films are designed to reduce the effects of solar heat and visible light on your furnishings, while blocking up to 99% of the sun's harmful rays, the single largest cause of fading. According to the Skin Cancer Foundation, window film is one of several recommended safeguards against UV damage.
Proven. Trusted. Guaranteed.
Proven: Our window films resist peeling, bubbling, scratching and abrasion for long-lasting beauty and clarity. With3M™ Window Films, you can count on continued performance because we push beyond industry standards, testing our films to extremes using the most advanced weathering facilities in the world.
Trusted:3M was issued the first patent on sun control window film in 1966. Today, there are millions of square feet of 3M™ Window Films installed all around the world.
Guaranteed: When you choose 3M , you choose peace of mind. 3M Window Films are backed by a limited lifetime warranty, one of the most comprehensive warranties in the industry. Hassle-free, certified installation. Turn to our certified professionals.3M ™ Authorized Dealer Installers are experts in helping solve problems like excessive glare, temperature imbalances and issues with fading, privacy, safety and security.

Virtually Invisible Insulation. Enhance Comfort and Efficiency Year Round with


3M

Thinsulate Window Film Climate Control
Helps provide increased insulation performance, much like upgrading single pane to double pane and double pane to triple pane windows
Helps improve comfort during cold winter months

Heat rejection helps provide comfort and energy savings in summer months

High visible light transmission film with a neutral appearance that helps maintain the building's existing appearance

Helps extend the life of furnishings by significantly reducing harmful UV rays, the largest cause of fading

Comprehensive warranty from

3M