3M

DI-NOC™ ARCHITECTURAL FINISHES
3M ™ DI-NOC™ Architectural Finishes replicate the look of wood, metal or other materials while saving trees. In fact, 3M's designers consistently work to capture the latest trends in DI-NOC™ film.
You will be able to find deep, solid colors, industrial metals, natural woods and textile finishes.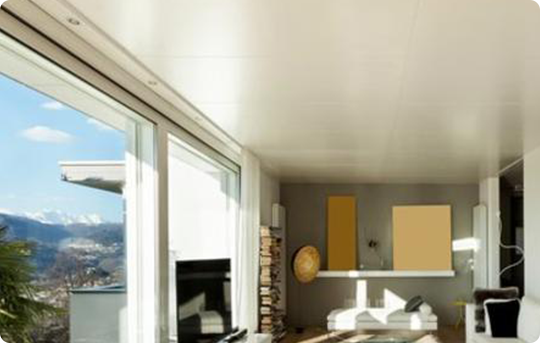 3M

DI-NOC™ Architectural Films
are decorative surface finishing films that are available in a variety of designs at a fraction of the cost of replacing wood or metal panels.
DI-NOC™ designs offer the warmth of wood grains as well as the sleek feel of metal. Specify them and you won't think faux, you'll think fantastic!
DI-NOC™ Architectural Films are lightweight, self adhering and can be applied on site to the existing substrate, reducing labor and material cost compared to natural materials.
With DI-NOC™ products, you create a whole new look, but not at the expense of aesthetics, thanks to its uncanny resemblance to natural materials.
Use this product for both renovations or new construction.
Installing 3M™ DI-NOC™ Architectural Finishes requires less labor and materials than opting for real wood, metal or fabric.
As a result, it's easy and affordable to update when you're ready for a change.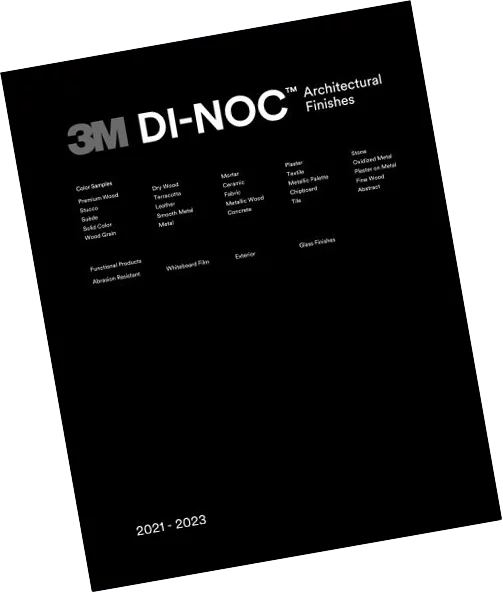 The quick installation time also means your space doesn't need to be out of commission for long to get a major facelift.
3M™ DI-NOC™ Architectural Finishes are easy to clean with detergent and water, and they can last up to 10 years in some installations.
These versatile films can be used on doors, walls, columns, ceilings, cabinetry and more.